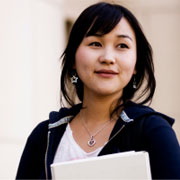 Find the right associates degree program at a community college or career
training school, and learn all about your associates degree options and
opportunities.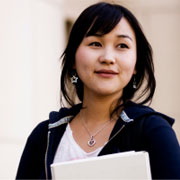 What Is an Associates Degree?
Associates degrees are awarded to students who have completed
60 academic credits, usually through two years' worth of full-time
study or longer if attending part-time. An associates degree can
be earned at community colleges,
online schools
and some four-year colleges and universities.
These degrees can be completed on campus or in online programs. An
associates degree provides students with career training or helps
prepare them to transfer to a four-year college or university.
See All Schools Offering Associates Degrees in
Career Training or
Transfer Degrees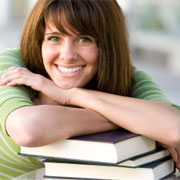 Associates Degree Time requirements
An associates degree from a
community college
or career training
school is usually completed in two years, if you're attending
school full-time. However, a large number of students complete
their degrees part-time to accommodate work or family obligations.
Associates degrees can be completed through online programs or
on-campus courses. Students are generally required to take general
education classes, courses in their chosen major and elective
courses in order to achieve a broad education.
Is an Associates Degree right for you?
There are many good reasons to pursue an associates degree from
a community college or career training school. Here are some of
the top reasons:
Increased employment and salary opportunities.

Students with an associates degree are generally able to
earn more money than students with only a high school
diploma.
To get a degree in less time.
If you're eager to start working, an associates degree can
be completed in two years, rather than the four years
generally required for a bachelors degree.
To save money.
A two-year associates degree at a local community college
is less expensive than a bachelors degree at many
four-year colleges. You can either start working after
getting your associates degree or transfer your credits
to a four-year college or university and pursue a
bachelors degree.
If you need flexibility.
Many people earn their associates degree by attending
school part-time, since community colleges and online
schools provide more flexibility than four-year colleges.
Many schools allow students to complete their associates
degree with evening classes or online programs.
To improve your grades so you can transfer
to a more competitive school.
Many students get an associates degree to improve their
academic skills and raise their grade point average (GPA)
to help them qualify for a better four-year college.
For added convenience.
Many areas of the country have schools that offer
associates degrees, so you'll save on commuting costs and
relocation by staying local. Also, students with access
programs to complete their degree. To help choose a degree.
If you're not sure what degree you want to pursue, taking
classes toward an associates degree can help you explore
different academic fields without spending as much time and
money as you would at a four-year college.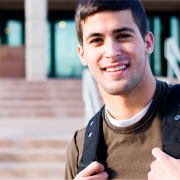 What types of students pursue associates degrees?
People of all ages and academic backgrounds pursue associates degrees.
High school graduates choose community colleges
and online schools
when seeking career training
or a more economical, flexible alternative to
four-year colleges and universities.
Also, professional adults looking to re-educate themselves,
reenter the work force, advance to a different position or salary
level or refresh their skills in a specific area will pursue an
associates degree.
Should you pursue an associates degree at an online school?
Taking online courses
toward your associates degree presents unique circumstances you
ay not face in an on-campus program. There are many benefits to
online programs;
among them, the flexibility to take classes at home at times
when it's most convenient for you. Also, many students also choose
online
schools to save money, since studying by computer means being
able to cut down on commuting costs or room and board at a school.
You will need to make sure you have access to a working computer
with Internet capabilities, and you'll need to be motivated to
complete your coursework since you won't have on-campus teachers
and classes to keep you on track.
How do I narrow down my choices of schools that offer
associates degrees?
When you're choosing where to get an associates degree, there
are many factors to consider. First, determine if you're looking
for career training
or if you want to find a transfer degree program
and get a bachelors degree
after your associates degree. Then look at the different types of
schools, including online schools
and community colleges,
to determine which best meets your needs.
You'll also want to look at the school's accreditation and what
courses and degree programs are offered. If you plan to transfer
to a four-year college or university, find out what the student
transfer rate is and whether the four-year schools you're looking
at accept transfer credits from that school. If you're seeking an
associates degree for career training, look at the school's job
placement rates.